Southwest Photography Adventure
August 12th - 14th SOLD OUT
Additional Dates: August 9th - 11th. Booking now open!
MAXIMUM 5 PARTICIPANTS


From lush woodland to world-class coastline, the Southwest is a photographers paradise.
There is no doubt that the Southwest is one of the best areas for landscape photography within a reasonable distance from Perth. As a result of this many photographers often head South for a weekend, but have you noticed most people constantly just visit and photograph the same iconic locations over and over? Most of the popular areas have been photographed so many times that it is almost impossible to come back with anything truly unique, but luckily the entire southwest coastline is filled with photographic gems waiting to be discovered.

I'd had enough of going to the same locations every time, and that's where the idea for a workshop with a completely unique itinerary came from. On this 3-4 day trip I will have a full itinerary of beautiful southwest scenery to photograph, where none of the other photo tours are going. Some of the locations will challenge your creativity because you will need to come up with new compositions that haven't been seen before, whilst others are easier to photograph but take that little bit of extra effort to get to.

We'll base ourselves in Dunsborough, just 3hrs South of Perth. This workshop is suitable for photographers of any skill level. From complete beginners, to the little more advanced.
We will be hiking and rock hopping to get to some of the locations for this workshop, a reasonable amount fitness is required. You also must be stable on your feet as we will be walking across a lot of uneven, loose, and slippery ground.

What will I learn?
- Setting up your camera for landscape photography: Learn which camera gear is necessary to capture your desired images.
- Photography fundamentals: How to shoot using manual mode & understanding aperture, ISO, shutter speed, and white balance.
- Composition techniques: Create captivating images that stand out from the rest in a positive way.

- Planning: Learn to plan your photography for the best results. This includes using natural light effectively and using apps to predict ideal conditions for each shoot.
- Exposure blending: Using on location practical techniques, followed by adobe post processing. This is an invaluable technique to learn for landscape photographers when photographing sunset/sunrises & for astrophotography.

-Image Stacking: Combining multiple images to create a specific effect. There many different types of stacking such as focus stacking, stacking to reduce noise at a high ISO, and stacking to create a long exposure effect.
- Post processing: Editing images from start to finish using Adobe lightroom &/or Photoshop.
Strictly limited to 5 participants! See relevant image gallery below.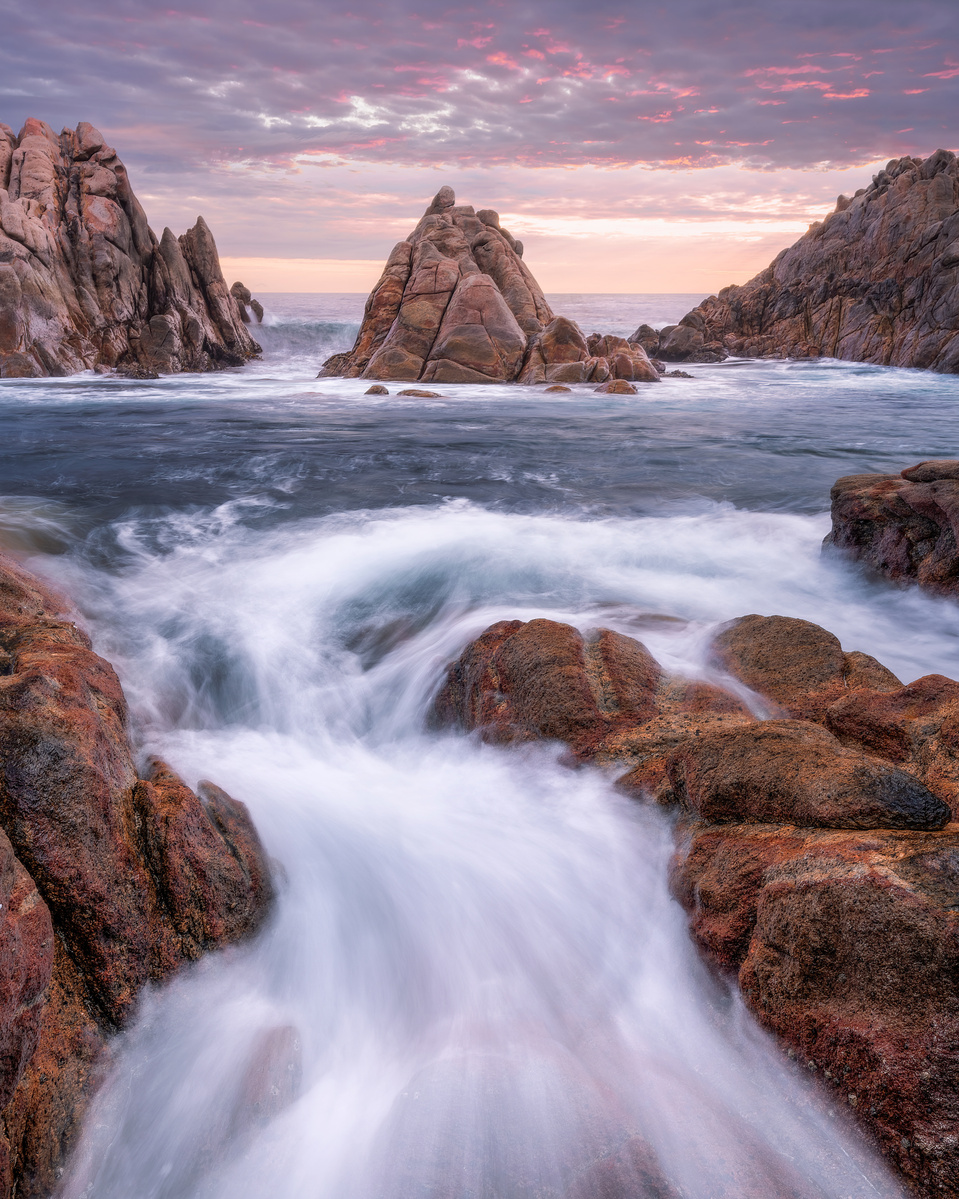 Flexible Itinerary
Subject to change due to unpredictable weather conditions.
A 1.5hr Post Processing Demo will also be held on Zoom afterwards. The time and date for this will be organised later.
Recommended Photography Equipment

Photography equipment is NOT supplied. At a minimum, you need your own camera, tripod, lens(es), memory cards (with plenty of space), and batteries (fully charged).

If I could only choose one lens to bring with me on this trip, It would be a 14-24mm for full frame users, and a 10-24mm for crop sensor users.
A good, sturdy tripod is highly recommended. You'll want one that allows full control of the leg angle, as this can be critical for setting up on uneven ground and getting the camera nice and low. I recommend that you have a ball head attached to the tripod also, as this will allow you to easily level your camera once set up.

I also highly recommend participants to have a polarising (CPL filter) for their lenses. You can view my guide on tripods, or filters for more information.

BOOKING
Maximum 5 Participants - $700pp.

You can book via EFT or PayPal. PayPal bookings incur a 2.6% surcharge.

To book via EFT:
Please contact me before booking and I confirm availability and send an invoice.