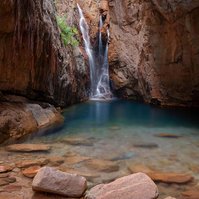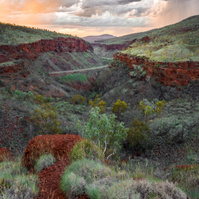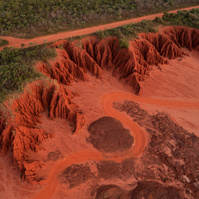 Showcasing the best of Western Australia.
Nature By Nathan is owned and operated by Perth landscape photographer Nathan Dobbie. We sell fine art photo prints and run regular photography courses/tours which range in length from 2hrs to 7 days. Nature By Nathan has been running photography workshops all across Western Australia for 4 years and our goal is to share the love for photography and the outdoors so that others can appreciate the magnificent natural attractions on offer all around Australia.
Stock on hand - Clearance Sale!
I have some current print stock that is now on sale! Prices are negotiable. Free local pick up/drop off.

All 10 of these framed prints are heavily discounted from the original prices, there is only one copy of each available and they will not be re-stocked once a purchase has been made.
See the prints and more information here:


Esperance and the surrounding areas are home to some of the best beaches in Australia! This is an incredible part of WA that I have been visiting since 2019, and I'll never tire of photographing the landscapes surrounding this coastal town. It is a must see for photographers and travellers, so I have created this guide to help visitors based off of my experiences over the past few years.
Imagine beautiful long stretches of beach, sweeping bays with rolling hillsides in the distance, and the whitest beach sand in the world! The water here is pristine, clear, and so vivid. It needs to be seen to be believed, and you can use this guide to start planning your visit now!

The possibilities for photography in Esperance are endless - whether you prefer photography from the ground, or with a drone, there is no way you will run out of things to capture in Esperance. However getting those "wall worthy" images here doesn't come without it's own specific challenges!

In this guide to Esperance and surrounds I share all you need to know about visiting the region including best times of year, there is some useful information for photographers, and an adaptable 4 day itinerary to make the most of your travels depending on weather conditions.
We have recently announced three new photography workshops in Western Australia for 2023, and in the coming months more exciting events will be added.

Be the first to know by signing up to our mailing list at the bottom of this page.
This is an ongoing online service to help other keen photographers improve their work and pursue their goals. Whether that is photography as a career, or just having a better understanding of the process and creating better images, This online service will help you out.
At the time of launching, this Patreon page already had 11 exclusive Post Processing video tutorials with a images to download so that you can practise/follow along on the edits, as well as GPS locations and directions available for two of my popular images, which are swapped out for different locations once every two months (Available to Plus Subscribers).

The page was created in January 2022 and I promised to share a MINIMUM of 9 new pieces of educational/informative content on the page each year. By June 2022 I had already exceeded this promise. Currently (as of December 2022) there are now 25 post processing tutorials, 4 videos of on location tips, composition tips, equipment suggestions & maintenance tips, 3 educational guides, and more!
I believe this is the way forward as it will allow you to access the information whenever you want and wherever you are. Workshops are great, but I understand that travel, timing with other commitments, and the costs are a barrier for many people so here is my solution. Subscribers will also have access to exclusive workshop discounts!

I'm listening to subscriber feedback to fine-tune and make this service as beneficial as possible.

Join the online learning!
AUTHORISED RESELLER FOR NISI, SIRUI, & MORE
Nature By Nathan is an official sale point for NiSi Filters, Sirui Tripods and more.

These brands are leaders in the photography industry for good reason. NiSi and Sirui equipment is designed with landscape photography in mind. Contact me for any photography equipment enquiries, and I will help to recommend the right gear for you at the right price.
Stay in the loop - follow my latest work via Instagram